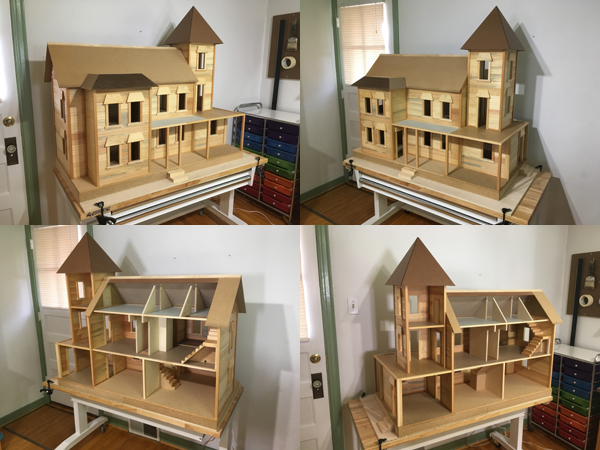 My mother bought this dollhouse kit 40 years ago, and I tried building it and failed 35 years ago. Now that I have the skills and the tools, the patience, and the time, fixing my old mistakes and overcoming the limitations of the kit has been an enjoyable challenge. To make it more satisfying as a vehicle for the imagination, I made it more like an architectural model and less like a toy.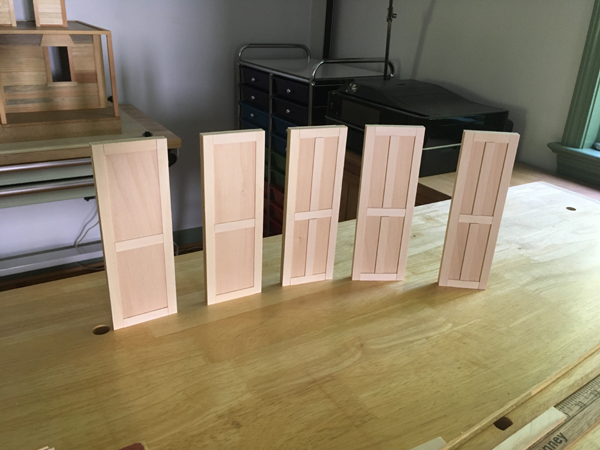 Today I made 5 doors, 2 interior and 3 exterior. A cipher building a cipher, I am. There's a lot to be said for being able to make things. For me, it is a lifeline. Creativity is humankind's saving grace.
Wealth tends to diminish the impetus for creativity. Why make things when one can buy them? The answer to that question is purely spiritual and a matter of wisdom. Making things teaches and reinforces good habits of mind, including firsthand knowledge of the value of labor and its products. Our young world, captive to wealth from the beginning, has always suffered from a dearth of this among privileged people. As it is, they learn to toy with the lives of others and "break things."
Sometimes in dreams and visions I get glimpses of this world's actual edifice and it is as ugly as its history. It is a war zone in a perpetual state of privation and disrepair, dictated by the desires of the privileged.
It is evidence of humankind's innate creative drive that wealthy countries support lucrative industries that cater to do-it-yourselfers and hobbyists. And it is a sign of the disparities and incongruities of this world that privileged people like me can have personal factories to make things that people in poor countries make for a living.